Dave Ellis & Jody Grimm Ellis
June 4th through June 9th, 2020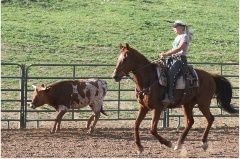 Greetings:
We are pleased to announce we will be hosting our Summer Savvy Clinic in 2020 with Dave Ellis, Parelli 6 Star Master Instructor and Jody Grimm Ellis, Parelli 3 Star Instructor.  This year's clinic will run from June 6th through June 9th and will consist of 2 three-day clinics.  We set up these two clinics with input we received from our past riders.
Preparation & Actual Cattle
Thursday, Friday, Saturday, 6-4 to 6-6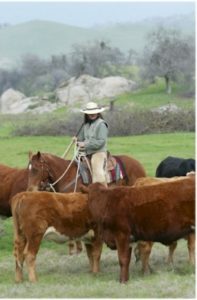 This clinic segment will set you up to clearly evaluate your horsemanship skills with a subject that won't lie to you, A COW! Whether you ever wanted to be a cowboy or not, these three days will cause you to take an honest look at your relationship with your horse by applying your Savvy and your horse's responses to another living, breathing creature. You horse will tell you the degree of trust and respect between the two of you, and the cow will tell you whether you are able to positively influence her or whether she just shrugs and does what she wants. Both Jody & Dave will be passing out advice in equal doses. What a concept!
The first day, Thursday, we'll prepare for the cattle by examining which Parelli game works best in various situations. Which Parelli Principle will be in affect at different stages of our movements. The second & third day will allow us to actually apply what we've been studying and to actually witness the effectiveness of our Savvy.
Along with all of that, we'll have more fun than you can possibly imagine!
Liberty & Finesse
Sunday, Monday, Tuesday, 6-7 to 6-9
This combination clinic will feature both Jody and Dave teaching Liberty one on one throughout Sunday and Monday mornings. Each day Jody and Dave will adjust their schedule to allow all participants to study with each of them getting the maximum learning from two approaches to Liberty. Then we'll all take a good look at our Finesse both afternoons.
Tuesday the entire day will be devoted to Finesse and Jody, Linda Parelli's newest Finesse Specialists will be conducting this segment sharing the expanse of information and skill that she has gleaned over 2019 from Linda and various other world class professionals.  You'll find that Jody is able to start folks down the best road to their Finesse as well as tune up the more advanced. You'll also find Finesse to be as much an attitude as technique; so all can enjoy it. Dave will be assisting Jody to the best of his ability this last day of the clinic.
Both Jody & Dave will be available for both private and semi-private lessons.
We are excited about this line up of clinics and hope you are, too!
Both Rider and Auditor positions are available.
Please 'click' on the link to refer to the full packet (set all print margins as wide as you can, at least .13 all around) for all pertinent information.
Hope to see you in June,
Ted & Vickie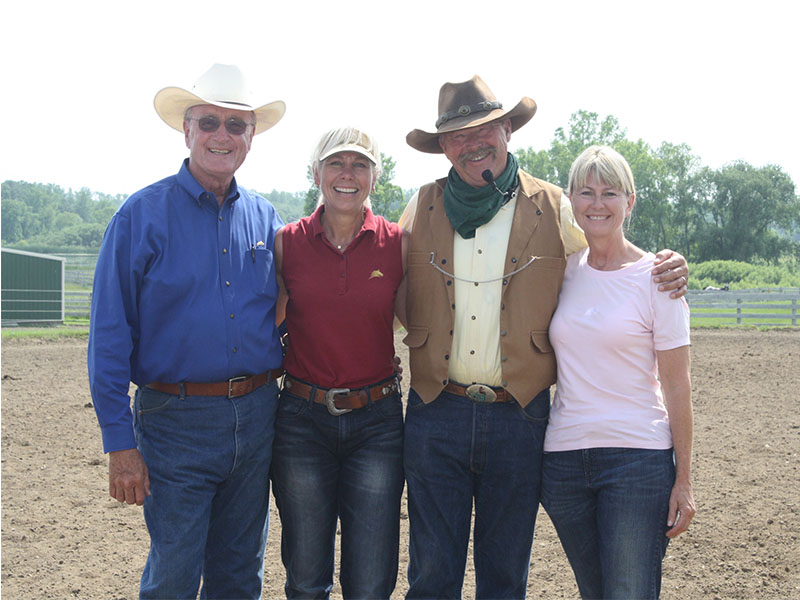 May The Horse Be With You
Keep It Natural